Joseph Lawrence is an extremely proactive business providing its clients with inspiration and positive values to create long term mutually profitable opportunities.
We are registered with The Chartered Institute of Taxation as a firm of Chartered Tax Advisers. It is the leading professional body in the UK for advisers dealing with all aspects of taxation. In addition we are registered members of the Association of Taxation Technicians, the leading professional body for qualified taxation technicians who specialise in complying with UK tax obligations, compliance services and related activities.

At Joseph Lawrence we like to cement a solid relationship with our clients and tailor our services to fit their needs - exactly.
The Directors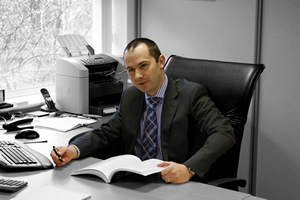 Anthony Joseph Summers CTA ATT
Anthony is a Chartered Tax Adviser and a member of the Association of Taxation Technicians with over 26 years of experience in the accountancy profession.

Anthony can provide advice on the full range of UK taxes with a bias towards individuals and owner managed businesses. He is also experienced in electronic bookkeeping including popular brands Xero and Sage.
Anthony has particular skill in assisting business owners to understand the taxation issues they face at the different stages of the business life cycle. He will explain the options available to help you plan from seed to exit.
Married with a daughter he has a passion for windsurfing at Rhosneigr where he is perfecting his back loop and contemplating his first forward loop.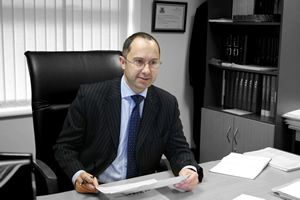 Peter Lawrence Summers ATT (Fellow)

Peter has been working in accountancy since 1985, specialising in tax.
Peter is acutely aware that the issues facing his clients, of all sizes and at varying stages of growth, are not confined to taxation and that his recommendations must complement business strategies and owners' personal ambitions, as well as responding to tax issues.
Peter offers guidance to business owners and directors across all relevant taxes. This not only involves guiding clients through the complexities of compliance but also looking at some of the more interesting aspects of corporate tax.
Peter has a wealth of experience assisting clients regarding succession planning, IHT and capital gains tax planning.
Peter enjoys walking and sailing and power boat sports and foreign travel.
Being a local practice means that our clients benefit from the convenience of our office location and the accessibility that this gives them to our partners and staff.
The Staff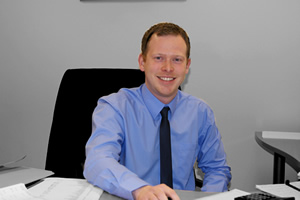 Christopher Thomas ATT
Chris joined Joseph Lawrence in July 2004, achieving the position of practice manger in 2008. He deals with a wide portfolio of business clients providing accounts and tax support services. Chris has a broad range of experience in sectors including dentists, coach operators, residential care homes and the building trade. Amongst Chris' portfolio of clients are start-ups, growing businesses and corporates. He is also seasoned in the provision of personal tax advice for sole traders, partnerships and directors.

Mae Chris yn gallu siarad Cymraeg.
Chris lives with his fiancée, son and two daughters. Chris is a keen runner and enjoys football.
Matt Musial BA
Matt joined the practice as a trainee accounting and taxation technician in 2018 having completed a Business and Marketing degree at Bangor University. Matt is in his second year of studying for his AAT qualification.
Matt enjoys the challenges of assisting with accounts and tax return preparation, PAYE and VAT. He is able to offer clients assistance with electronic bookkeeping matters with experience using Sage and Xero.
Matt is a competitive individual who is fitness orientated. He has successfully completed the Greater Manchester marathon. In addition to running he also enjoys surfing, kayaking and cycling.
Copyright © 2009 Joseph Lawrence is a trading name of Joseph Lawrence & Co (Accountants) Limited
Registered with The Chartered Institute of Taxation as a firm of Chartered Tax Advisers
Powered by the Livetech minisite Web Design North Wales system.